Corinne Diacre: France sack head coach four months before Women's World Cup | Football News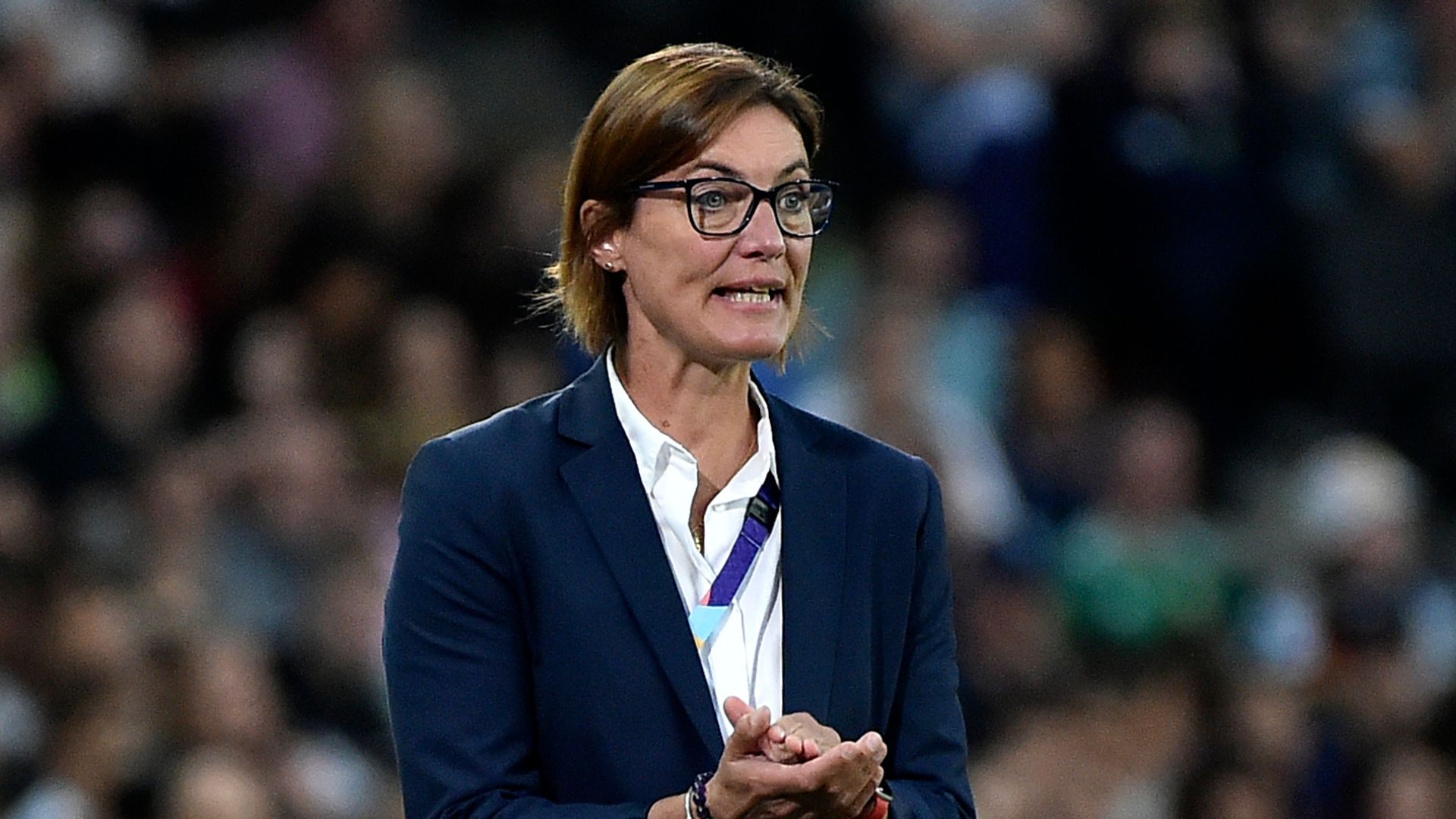 Corinne Diacre has been sacked from her role as head coach of the France Women's national team, the French Football Federation has confirmed.
The 48-year-old had been in charge since 2017, having earned over 120 caps as a player between 1993 and 2005.
The news comes just over four months before the 2023 World Cup in Australia and New Zealand and one day after she re-affirmed her intention to lead France into the tournament despite claims of a "violent and dishonest smear campaign", with three players – Wendy Renard, Kadidiatou Diani and Marie-Antoinette Katoto – having announced they would no longer play for the nation.
Renard said she had stepped back to preserve her mental health, while Katoto said she was "no longer in line with the management of the France team nor the values it promotes".
In a statement released by her lawyer on Wednesday, Diacre said: "I have been the subject of a smear campaign that is astonishing in its violence and dishonesty.
"My detractors have not hesitated to attack my personal and professional integrity, without bothering with the truth, four months before the World Cup.
"I will not let myself be affected by this destabilisation operation, which does not take into account my sporting record, and which has as its sole objective a personal settlement of scores.
"I'm determined to carry out my mission and, above all, to do France proud at the next World Cup."
On Thursday, however, the FFF released its own statement confirming Diacre's departure from the role, on the recommendation of an Executive Committee.
It reads: "The Executive Committee of the FFF, meeting this Thursday, March 9, received the conclusions of the commission commissioned by the interim president, Philippe Diallo, to draw up a report on the situation of the French Women's team, following the various positions of several players.
"The numerous hearings carried out have made it possible to establish the observation of a very significant divide with executive players and to highlight a discrepancy with the requirements of the very high level.
"This fracture has reached a point of no return which harms the interests of the selection. If the FFF recognises the involvement and the seriousness of Corinne Diacre and her staff in the exercise of their mission, it appears that the malfunctions observed seem, in this context, irreversible.
"In view of these elements, it was decided to put an end to the mission of Corinne Diacre as the head of the French women's team. This change of coach is part of a new global ambition led by the FFF in favour of the development of women's football and the performance of the French team, which will have to achieve high objectives during the 2023 World Cup and the 2024 Olympics.
"Philippe Diallo asked the commission to audition, as soon as possible, the candidates for the post of coach and to formulate its recommendations."