Liverpool pitch invader arrested with club to issue lifetime ban after nearly injuring Andrew Robertson | Football News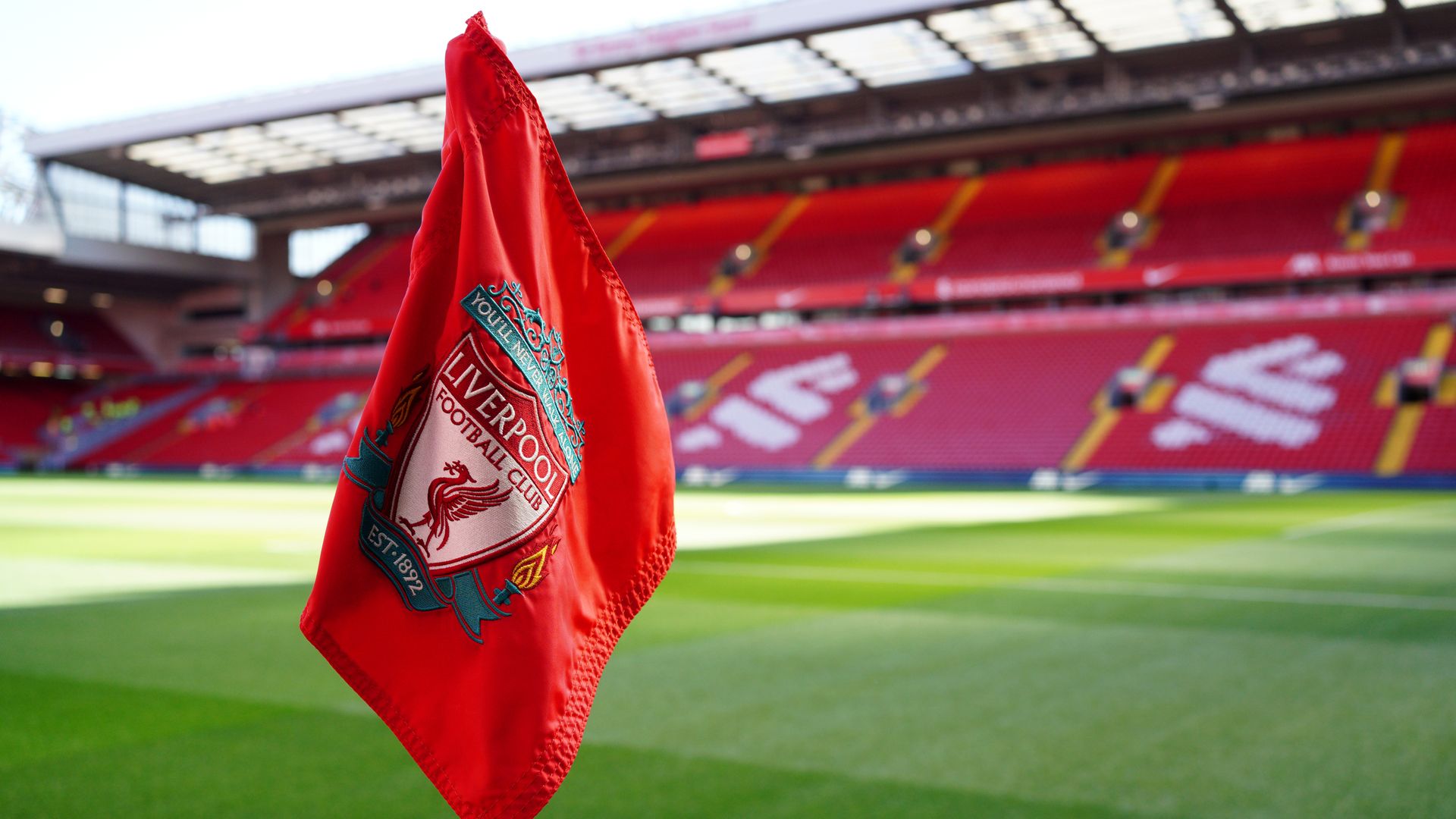 A pitch invader who collided with the Liverpool players celebrating their seventh goal against Manchester United has been arrested.
As the players celebrated the final goal of Sunday's 7-0 drubbing of their rivals, the fan ran onto the pitch and slipped, colliding with Andrew Robertson who went down clutching his ankle, although the Scot finished the match.
A 16-year-old boy from Winsford has now been arrested on suspicion of encroaching onto a football pitch. He is scheduled to voluntarily attend a police station in Merseyside regarding this incident.
Liverpool have said the boy will be banned from Anfield for life.
"There is no excuse for this unacceptable and dangerous behaviour. The safety and security of players, colleagues and supporters is paramount," the club said in a statement.
"The club will now follow its formal sanctions process and has suspended the alleged offender's account until the process is complete.
"If found guilty of the offence of entering the pitch without permission, the offender could face a criminal record and a lifetime ban from Anfield and all Premier League stadiums. These acts are dangerous, illegal and have severe consequences."
The fan was led away by stewards and also got a earful from Liverpool boss Jurgen Klopp, who was furious on the touchline as the linesman attempted to calm the German manager.
Merseyside Police are currently working with Liverpool Football Club in relation to the incident.
The result boosted Liverpool's top-four hopes as the Anfield club moved up to fifth, three points behind fourth-placed Tottenham Hotspur with a game in hand. They next play away at relegation-threatened Bournemouth on Saturday.